| | |
| --- | --- |
| | |
Nantucket County Maps
Products
This historical old Barnstable County, Nantucket, Elizabeth Islands, and Martha's Vineyard map is reproduced from the 1871 Wallings & Gray Atlas of Massachusetts (MA). No family names. Many place names shown, including Cuttyhunk Light, Gosnolds Pond, Quicks Hole, Robinson's Hole, Kettle Cove, Tarpaulin Cove, French Watering Point, West Chop, East Chop, Tashmu Spring, Oyster Pond, Herring Pond, Deep Bottom Cove, Sandy Cove, Great Thumb Cove, Homers Cove, Black Point, Noman;s Land, Old Man Rocks, Squash Meadow, etc.
$12.00 - $18.00
Reproduced from the Wallings & Gray atlas of Massachusetts (MA), published in 1871. No family names, but many localities named, including: Head of the Harbor, Great Point Light, Swuam Swamp, Sechacha Pond, Plainfield, Siasconset, South East Quarter, Forked Pond, Toochka Pond, Madequecham Pond, Nobadee Pond, South Pasture, Weweeder Ponds, Miacomet Pond, Little Mioxes Pond, Great Mioxes Pond, Hummock Pond, Long Pond, Maddequet, Washing Pond, Maxey Pond, Nantucket Harbor, Tuckernuck Island, Tuckernuck Bank, Muskegot Island, Gravelly Island, Smiths Point, weedweeder Shoal, Quaise, Sankaty Light, etc.
$12.00 - $18.00
Dated 1869, but has chronology of events 1602 to 1886; list of original purchasers; villages, roads, sachems; territories shown. No family names; originally published by the Old Colony Line.
$12.00 - $18.00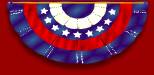 .